Lignes de produits Doppelherz system
Aucun résultat correspondant n'a pu être trouvé.
Doppelherz system – a smart combination of health products from your pharmacy
The high-quality German pharmacy exclusive health products of our Doppelherz system portfolio are available for you online in the UK.
On the playing field, at the office or in your leisure time: there are many situations in which the body needs a little boost of nutrients. And Doppelherz system products were developed especially for delivering that little boost.

Unlike many other traditional food supplements and medications, Doppelherz system products do not generally consist of just one single active agent, but instead contain vitamins, minerals and other substances (such as omega-3 fatty acids or phytochemicals) that promote good health in a variety of combinations.
Individual products are always precisely formulated to meet the needs of the body, whether in terms of cardiovascular health or the health of our eyes, musculoskeletal system or immune system. This means that Doppelherz system not only specifically targets certain aspects of your health, it also provides comprehensive support – in other words a whole-system support.
In addition to innovative dosage forms such as micropellets, soluble granulates, gel tabs or flavourful liquids in ampoules, our products are also available in classic forms, such as capsules and tablets.
Product quality is our top priority! To that end, we are guided by legal requirements for pharmaceuticals, medical devices and nutritional supplements (GMP standards, for instance), as well as by our strict in-house standards of quality. To protect the environment, we also use climate-neutral production methods for making all of our products.
We are constantly updating and expanding our high-quality line of Doppelherz system products – with scientifically meaningful, pharmacy-grade combinations.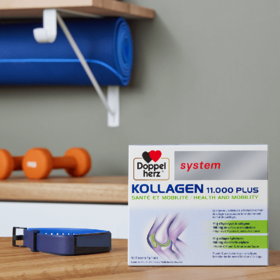 High-quality pharmacy products from Germany, available online in the UK.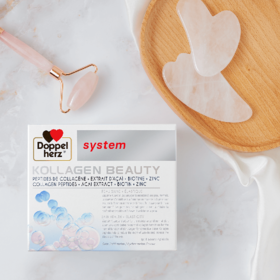 High-quality pharmacy products from Germany, available online in the UK.